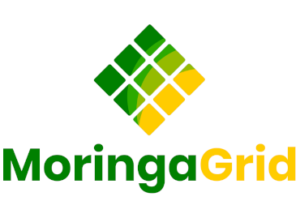 Moringa Grid
Moringa Grid is an ALLIN-powered, farmer-centric digital platform that connects smallholder farmers, financial institutions, and buyers/off-takers. By leveraging our platform, we provide the following benefits:
Facilitates seamless transactions, ensuring timely and efficient financial exchanges.
We empower value chain actors by offering insights and tools to navigate the tradeoffs within an ecosystem. Our platform equips investors with valuable information, enabling them to make informed decisions and optimise their investments.
Farmers gain access to financial resources and market opportunities, allowing them to establish a solid capital base.